Home
Control Element: Two Classifications Of Control Valve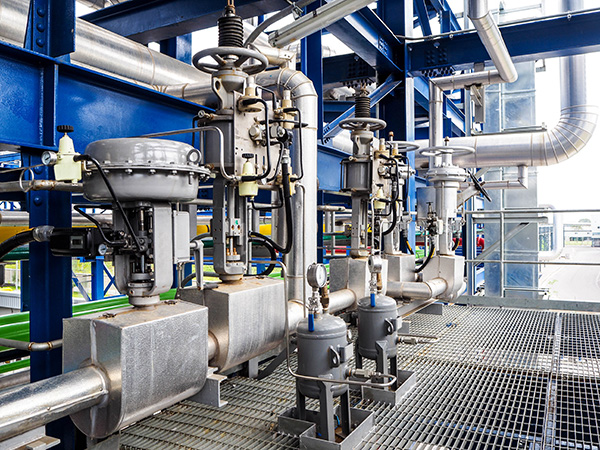 There are two types of classification of control valves seen on Blackhawk supply for example, which are based on closing device movement and valve opening.
These two types are called:
Linear displacement
Angular Rotation
The linear element control valve has a plug attached to a stem that moves linearly in a cavity, varying the valve passage area, which cavity is called the valve seat. The globe valve is a great example of a linear displacement valve.
The valve with a rotating element has a rod or disk that rotates around an axis, making the valve passage variation. In this case, good examples are the ball valve and the butterfly valve.
Inlet And Outlet – Control Valve
The two-way control valve is the one that has two connections, one being an inlet and the other an outlet. The two-way control valve is the most used on the market today. It has mixing or splitting applications that require a three-way control valve:
Two Inputs and One Output: Mixing or Converging
One input and two outputs: Division or divergent
The big difference in the construction of these two control valve types is that the fluid force is made to act in one direction, thus opening both plugs in each case, giving dynamic stability without the big Actuator.
What Is An Actuator?
We are going deeper into the particularities of valves, and today the theme is a component called Actuator.
What Is It?
The Actuator is a device that moves, converting pneumatic, hydraulic, or electrical energy into mechanical energy. He is responsible for providing the driving force in a line. It must provide the valve with a means of stable and smooth operation against the variable action of the dynamic and static forces of the process fluid.
There are 3 classic types of valve actuators:
pneumatic,
electric
hydraulic
In engineering, actuators are frequently used in the most diverse machines.
Even though compressed air is a form of energy well known to man, it was only from 1950 onwards that it was industrially applied in automation and rationalizing human power for cyclical and systematic work. Currently, compressed air has become indispensable in most different industrial fields.
Hydraulic actuators are used to handle very high order loads, producing large forces (up to hundreds of tons).
In some applications, the valves may have as an accessory, in addition to the Actuator, a handwheel to actuate the valve in case of failure of the valve positioner or pneumatic actuator.
This handwheel mechanically actuates the valve stem and, when it actuates the valve opening, we cannot actuate the valve pneumatically because it is mechanically locked. Learn about the control valve actuators on Blackhawk supply.